HOPE HUNT AND THE ASCENSION INTO LAZARUS
OONA DOHERTY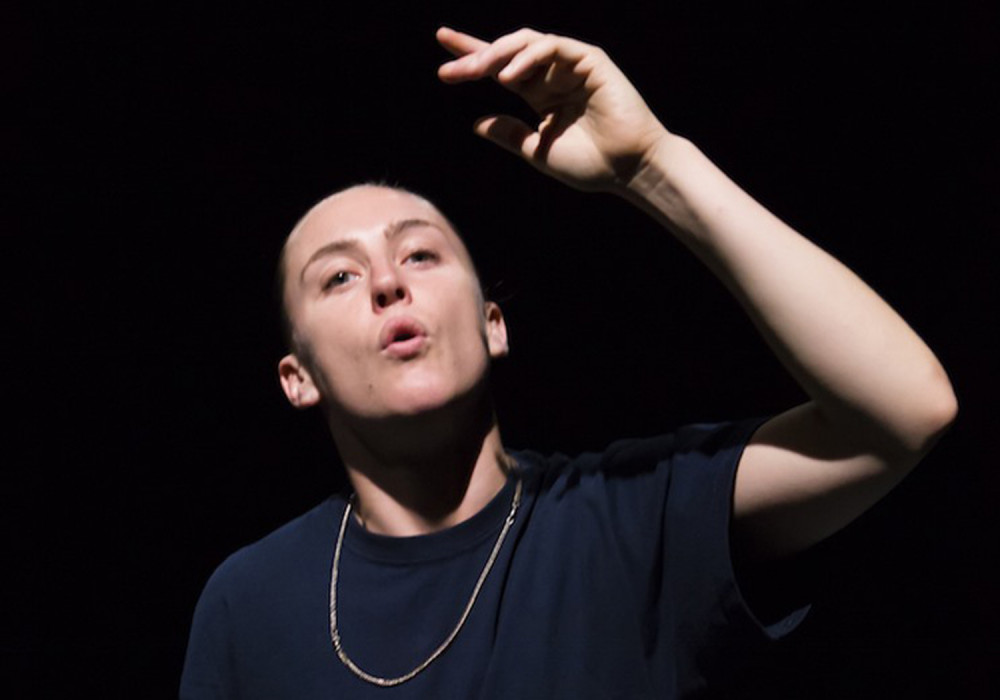 In a delivery area, a parked car blasts tracks mixed by a DJ who opens a trap door through which Oona Doherty emerges from the vehicle. The artist launches into a first hip-hop solo. Interacting with the audience, the choreographer and performer ushers the spectators through the building, leading them to another stage, where a second solo takes place.
In this double solo titled Hope Hunt and the Ascension into Lazarus, the artist Oona Doherty moves through the space with her hair pulled back and dressed in baggy hip-hop clothes that conceal the gender of whoever is wearing them.
To express her movements, the artist drew her inspiration from the verbal and physical language of Belfast's young outsiders, among who she carried out meticulous research into masculinity in the public space. The artist stages a hatred which comes to the surface in a brutal masculine attitude, produced, she believes, by the oppression exerted on youths by political and social violence.
The artist goes to the roots of identity, passing from one character to the other, exploring the spectrum of virility that ranges from arrogance to vulnerability in order to overturn masculine stereotypes.
Hope Hunt and the Ascension into Lazarus is a poetic performance that is part physical theatre, part dance and part social statement. It is a performance that instils hope, the hope of a possible self-reinvention.