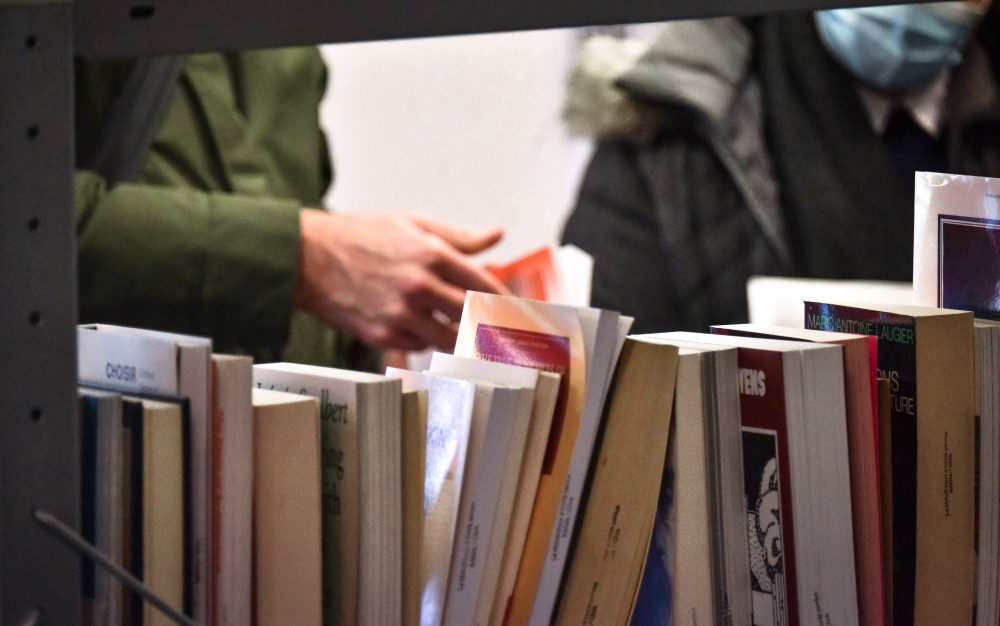 Beginnings Marathon, Vlatka Horvat
Call for participation!
You are invited to take part in the Beginning Marathon! A project by Vlatka Horvat for KANAL-Centre Pompidou.
Sunday, April 25th, from 14:00 until 18:00
Vlatka Horvat & KANAL-Centre Pompidou invite you to be part of the Beginnings Marathon - a self-performance project, for which members of the public will take turns reading aloud the first page of a book of their own choosing. Or, if you prefer, you may send us the text of the first page of your chosen book, so we can read it aloud on April 25th.
FREQUENT QUESTIONS:
What would I have to do to take part in the Beginnings Marathon?
First, you need to pick a book. Then, you can either take it with you to KANAL and read the first page to the other visitors.
If you can't come to KANAL  this day or if you don't dare reading  aloud, you also may send us an email with the text or a scan of the first page  ( ) !
What kind of a book should I bring?
A book which is important to you! It can be any genre, any topic and in any language.
Come and join us for this last day of It Never Ends!