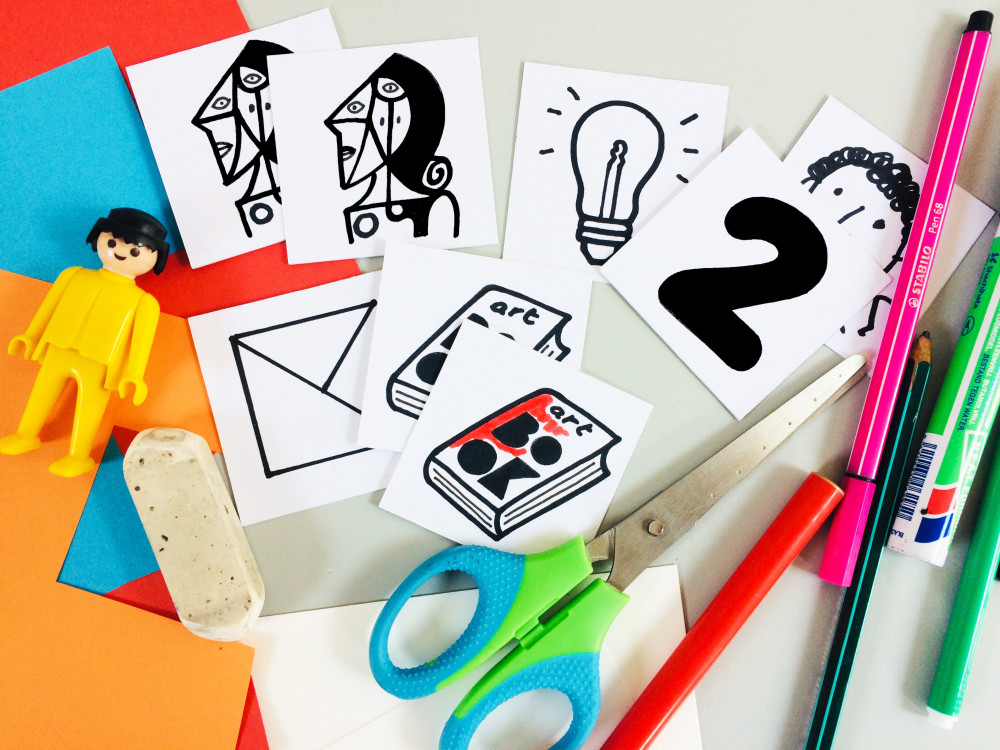 DIY Memory Game
Kids Workshop
#MuseumFromHome
DIY Memory Game for the holidays!
How to do it: 
Print this sheet in two copies; draw other objects on the blank cards, always in pairs.
If you cannot print the sheets, take inspiration from Kanal cards to create your cards in 5x5cm format.
You can stick the squares on colored paper or light cardboard, from the back the cards must be identical!
The goal is to find the pairs, easy, right?
#DiyKanal is a series of creative exercises imagined by Brussels based illustrator Teresa Sdralevich to enlighten children's quarantine.
Download the sheet here: