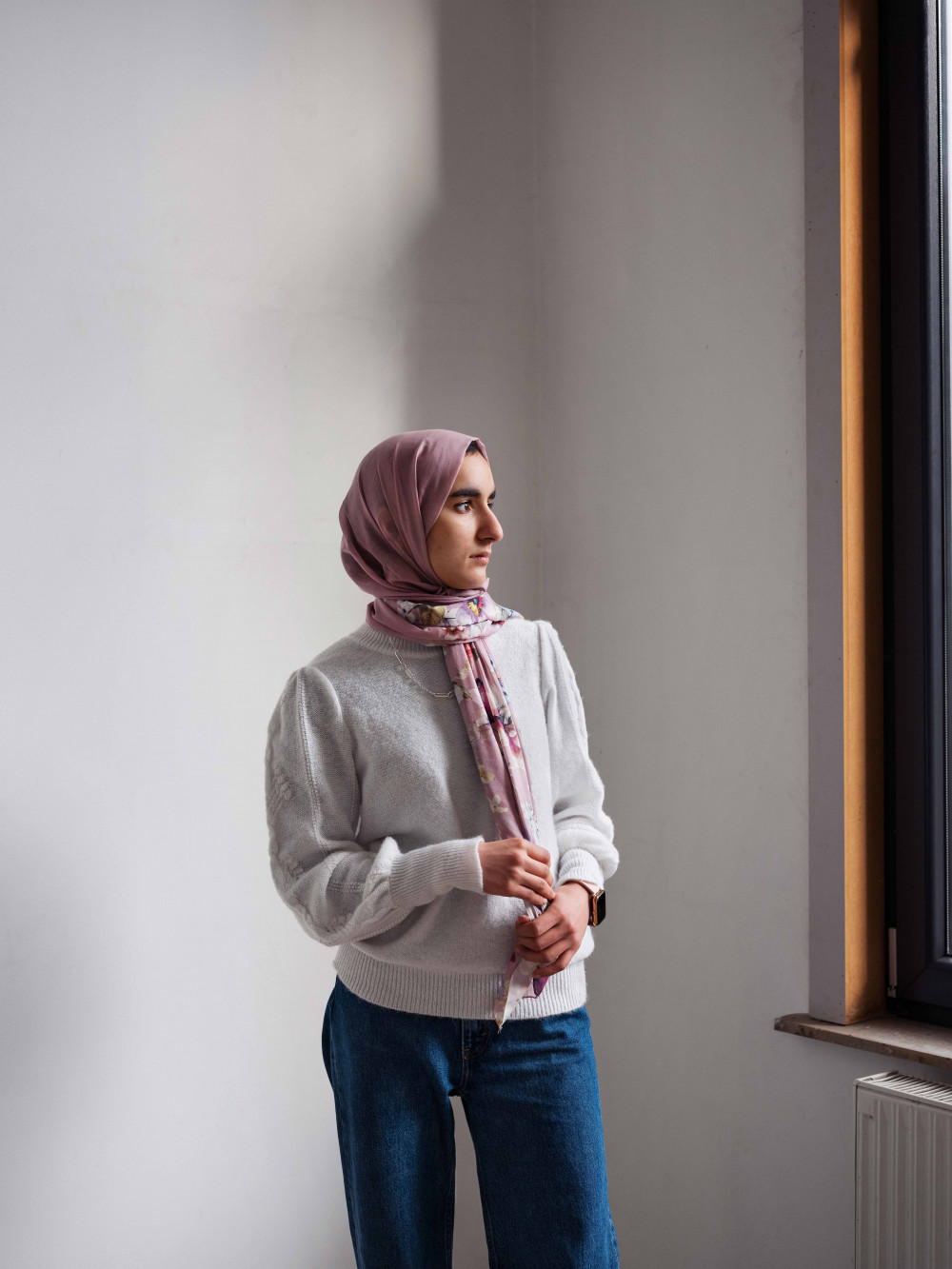 Exhibition - 'This door is awaiting to be open'
Mathilde De Keukelaere
From April 1 to April 10, the photos by Mathilde De Keukelaere will be projected at Atelier KANAL. This door is awaiting to be open, part of a travelling exhibition Regards Croisés organized by migrants and their supporters, is one of the actions of the project 'Tou-te-s migran-te-s – Tou-te-s citoyen-ne-s', selected in the framework of the CRU1 Vergote-Citroën, which aims at stimulating the citizen participation and psychosocial well-being of migrants and inhabitants of the neighborhood. This projection, produced by Interpôle in collaboration with Cinemaximiliaan and La Voix des Sans-Papiers.
"We lost our home, and with that the familiarity of daily life. We lost our occupation, and with that the confidence that we are of some use in this world. We lost our language, and with that the naturalness of reactions, the simplicity of gestures, the unaffected expression of feelings." Hannah Arendt
Mathilde De Keukelaere's photographs tell of exile and migration. These interior "landscapes" form a picture of the psychological universe of those who live there. Not the human shapes trampling in the mud of the tent camps, but their faces that look elsewhere... These photos tell of the astonishing capacity of migrants to inhabit these waiting places with an incredible dignity.
Mathilde De Keukelaere, photographer
Zenel Laci, scenographer
Aurore Laci and Arno Dengel, video artists
Axil, Barry, Diallo, Fatima, Ibrahim, Lubnan, Mageda, Majdi, Mohammad, Mohammad, Mohamed, Mohamed, Samer, Sulaiman, et Zavosh, participants of Cinemaximiliaan & of the La Voix des Sans Papiers.
Guided tours by L'Envol des Frontières
Start _ Sat. 3pm and 5pm / Sun. 2pm and 4pm - Duration 60 min
Meeting point in front of the reception tent of 'Mon Beau Village' / Parc Maximilien
Cinemaximiliaan
Cinemaximiliaan is a platform run by and for newcomers in Belgium. We create links through meetings and artistic activities, to facilitate social integration. Our project house welcomes anyone who is open to this humanly enriching exchange
La Voix des Sans Papiers
The collective La Voix des Sans Papiers de Bruxelles - (VSP Bxl (The Voice of the Undocumented Migrants of Brussels) has been in existence since 2014, thanks to the involvement of the undocumented migrants themselves. From one occupied building to another, from evictions to forced removals, VSP Bxl has managed in spite of everything to continue its activities: housing, food, access to care, legal support and participation in the struggle of all undocumented migrants.