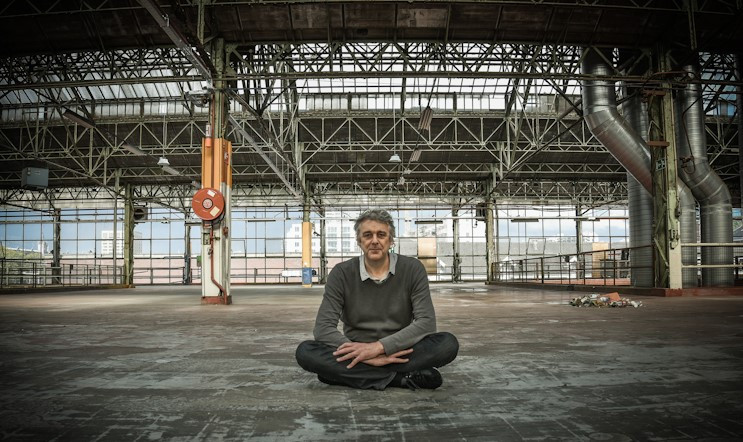 Guy Gypens joins KANAL- Centre Pompidou
Brussels, 10 September 2019 - From mid-September, Guy Gypens joins KANAL-Centre Pompidou as head of the "Living Arts" programme, a trademark of the new cultural centre since the opening of KANAL Brut in May 2018. Guy Gypens was previously General and Artistic Director of the Kaaitheater.
Yves Goldstein, Chief of mission: "It is a great pleasure to welcome Guy Gypens to KANAL, which is gradually building its artistic identity. By engaging Guy, the aim is to create a path that gives pride of place to the new talents of contemporary, Belgian and Brussels performative creation. KANAL is an extraordinary place where artists find a different platform of expression. It is not only a question of setting up the 2020 season with the new "Showroom2020" experiment, but also - and above all - of getting ready for the opening in 2023 of the renovated and transformed KANAL. »
Guy Gypens has worked at the Beursschouwburg and for the Rosas Company. He joined the Kaaitheater in 2007 as Artistic Director and became Managing Director as from 2013. Guy Gypens announced his departure in October 2018, while working with the Kaaitheater teams to plan the upcoming season.
Guy Gypens: "A page is turning. I am happy to be part of this new artistic and cultural challenge that is the KANAL project. I leave behind many colleagues with whom we have built a common artistic history and whose creativity and professionalism I have greatly appreciated. The proximity and understanding between the two teams will enable us to consider different collaborations in the future.