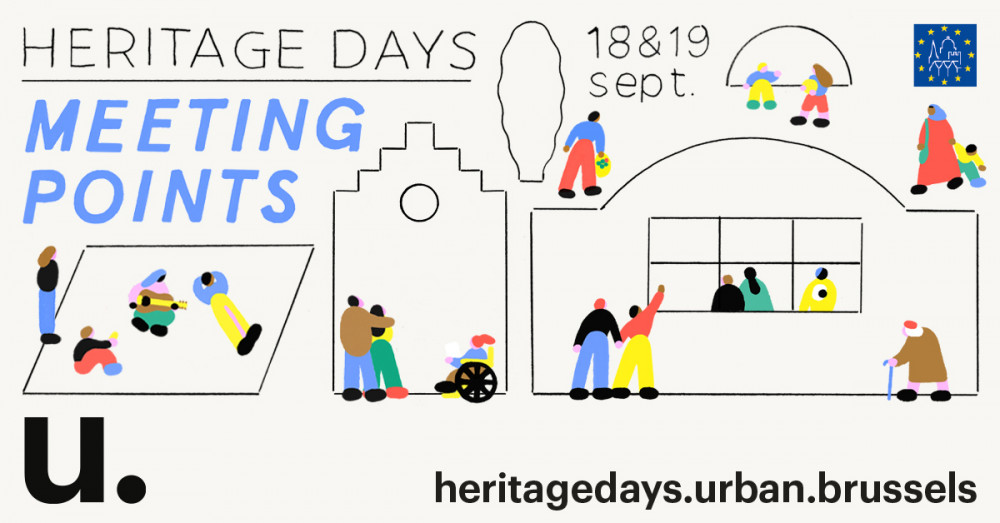 Heritage Days 21 - Meeting Points
18.09-19.09.2021
Since 1989, the Brussels-Capital Region has been organizing Heritage Days. Major event in the autumn, it aims to bring the population closer to the heritage of its city and to allow the public to discover places that are rarely open or even inaccessible.
In recent months, the Covid crisis has shown us how essential and precious these places are. With the theme "Meeting points", this 33rd edition will honor public spaces, parks, markets, cafes, restaurants, literary circles, ballrooms or party rooms, theaters, etc., but also parlors, boardrooms, meeting rooms, private rooms or reception areas, as well as places of collective mobilization, which have become emblematic.
A program filled with new discoveries but also with "classics" that everyone wants to visit every year.
In addition to places to visit, some of which are rarely accessible, more than a hundred activities will be organized throughout the region. Walks or bike rides, rallies, bus tours, exhibitions, activities for families ... will take the public to discover the places of meeting and conviviality of the city.
Brochure and program available from 23 August 2021. Online reservations from September 1st via the website www.heritagedays.urban.brussels