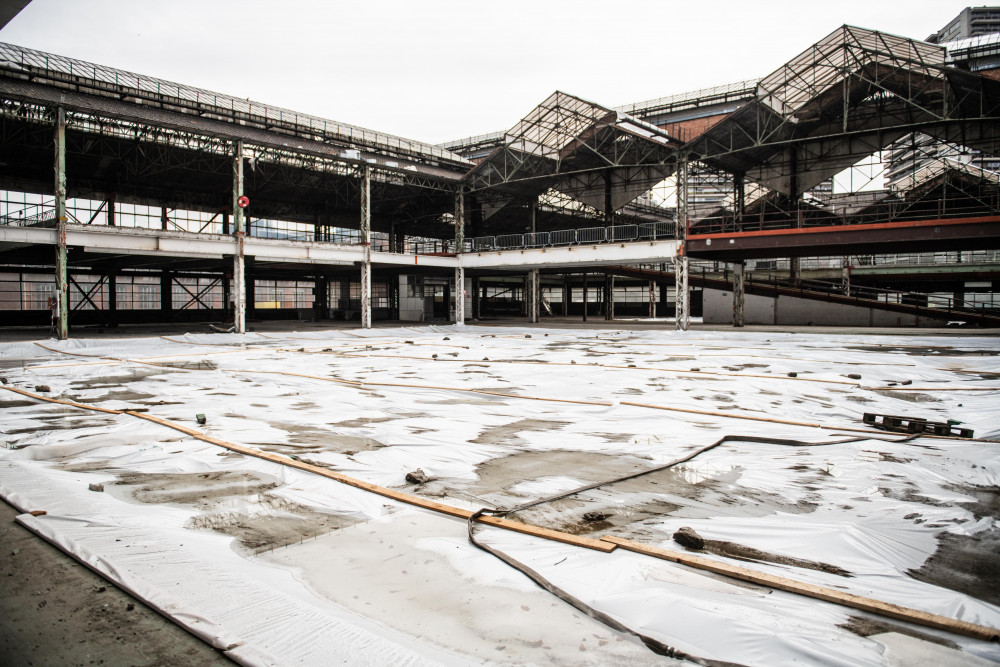 KANAL-Centre Pompidou has appointed the temporary association CIT Blaton–BPC for its main lot of works
Press release 13.10.2021
The Board of Directors of the KANAL Foundation has appointed the temporary association led by the construction companies CIT Blaton and BPC from among six tenders for the structural work (lot 3). The floor area for the project as a whole comes to approximately 45,000 m2. Work is scheduled to start in late 2021.
On 29 September, the temporary association between CIT Blaton – already involved in the construction of the garage in 1931 – and the company BPC won definitively the European call for tenders launched in November 2020 by the KANAL Foundation for the award of lot 3 of the transformation works to be carried out on the former Citroën garage on Place de l'Yser. The contract amounts to EUR 105,000,000 (excl. VAT) and covers the shell, framework, roofs, façades, stability, special techniques and finishing work. The KANAL Foundation intends to launch the work in late 2021. The completion of the structural work is scheduled for early 2024.
The preliminary work of demolition, dismantling, asbestos removal, soil remediation, treatment of metal structures, earthworks and foundations, forming separate contracts, is currently under way or completed.
This construction project will allow the KANAL-Centre Pompidou Museum to house, among other spaces, approximately 15,000 m2 of multipurpose indoor public spaces, freely accessible to all and intended for culture, leisure, entertainment, education or meetings; 12,500 m2 of exhibition spaces devoted to modern and contemporary art and architecture; a public library; archive spaces for the CIVA Foundation; and 1,500 m2 of workshop spaces.