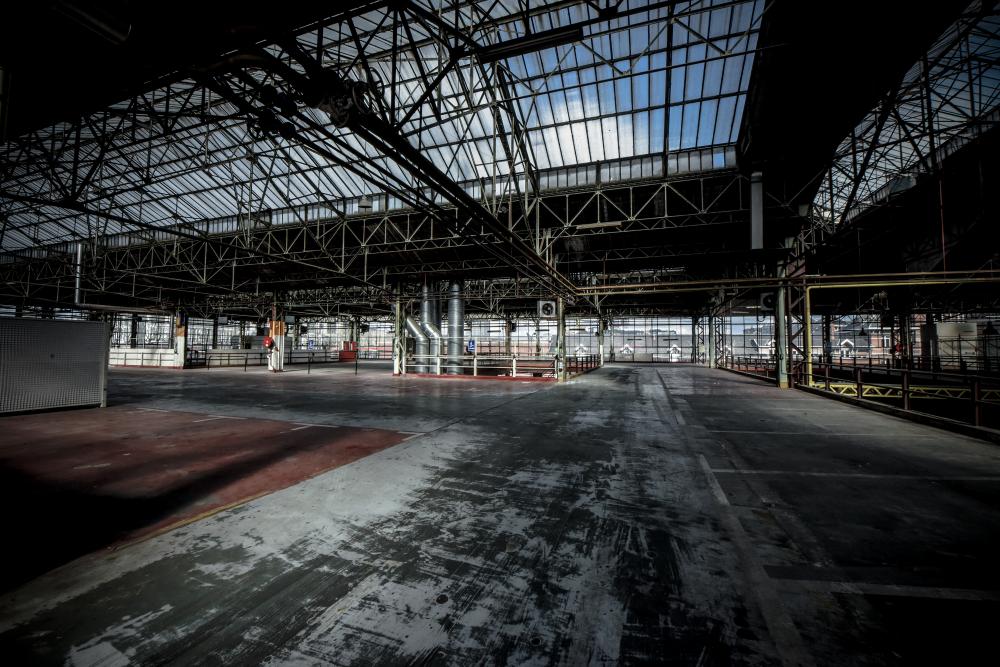 KANAL – Centre Pompidou A prefigurative year: 5 May 2018 > June 2019 Opening 5 May 2018
On 5 May 2018, KANAL – Centre Pompidou will open its doors in the former Citroën Yser garage in Brussels for a programme prefiguring the 'Cultural city' in the making, comprising among others the Museum of Modern and Contemporary Art that is in development. During the 13 months preceding the start of the work, the public will be able to discover this mythical building in its raw state through several art and architecture exhibitions, large installations and ten brand-new creations by Brussels-based artists. There will also be shows produced in collaboration with cultural organizations from Brussels.
KANAL - Centre Pompidou, an ambitious project driven by the Brussels-Capital Region, will provide Brussels with a multidisciplinary cultural hub worthy of the capital of Europe. In the context of a ten-year partnership with the Centre Pompidou, the site measuring 35,000 m2 will not only be home to a Museum of Modern and Contemporary Art but also to the vast collections of the CIVA Foundation relating to architecture and urban planning. The remaining space will accommodate many public areas devoted to the arts – both formal and informal, including stages for the performing arts.
During the 13 prefigurative months, and on the basis of a radically experimental approach that will transform the former Citroën Yser garage into a platform open to reflection on the stakes for the museum of the future, a multidisciplinary programme will fill the vast spaces that were recently stripped of their functions and left in their current state. The many proposals will set out to echo the identity of the space – its unique aesthetic qualities, typical of 1930s industrial architecture, but also its human and social history, palpable in the various workshops and offices. Carried out with an eye to integrating the urban fabric and engaging in dialogue with the Brussels partners, this prefigurative year has been conceived under the supervision of Bernard Blistène, the director of the Centre Pompidou's Musée national d'art moderne. It will enable a broad public to discover, in one and the same space, a wide-ranging and brandnew cultural offer.
KANAL - Centre Pompidou will also propose a performing-arts programme that will follow the Brussels cultural calendar, in partnership with Kunstenfestivaldesarts, BOZAR, Performatik festival and the Beursschouwburg, Flagey, Botanique, Kaaitheater, La Raffinerie (Charleroi danse) and Ancienne Belgique, among many more.
Some key dates
Prefigurative year: 5 May 2018 > June 2019
Start of the work: autumn 2019
End of the work and opening of KANAL – Centre Pompidou: late 2022