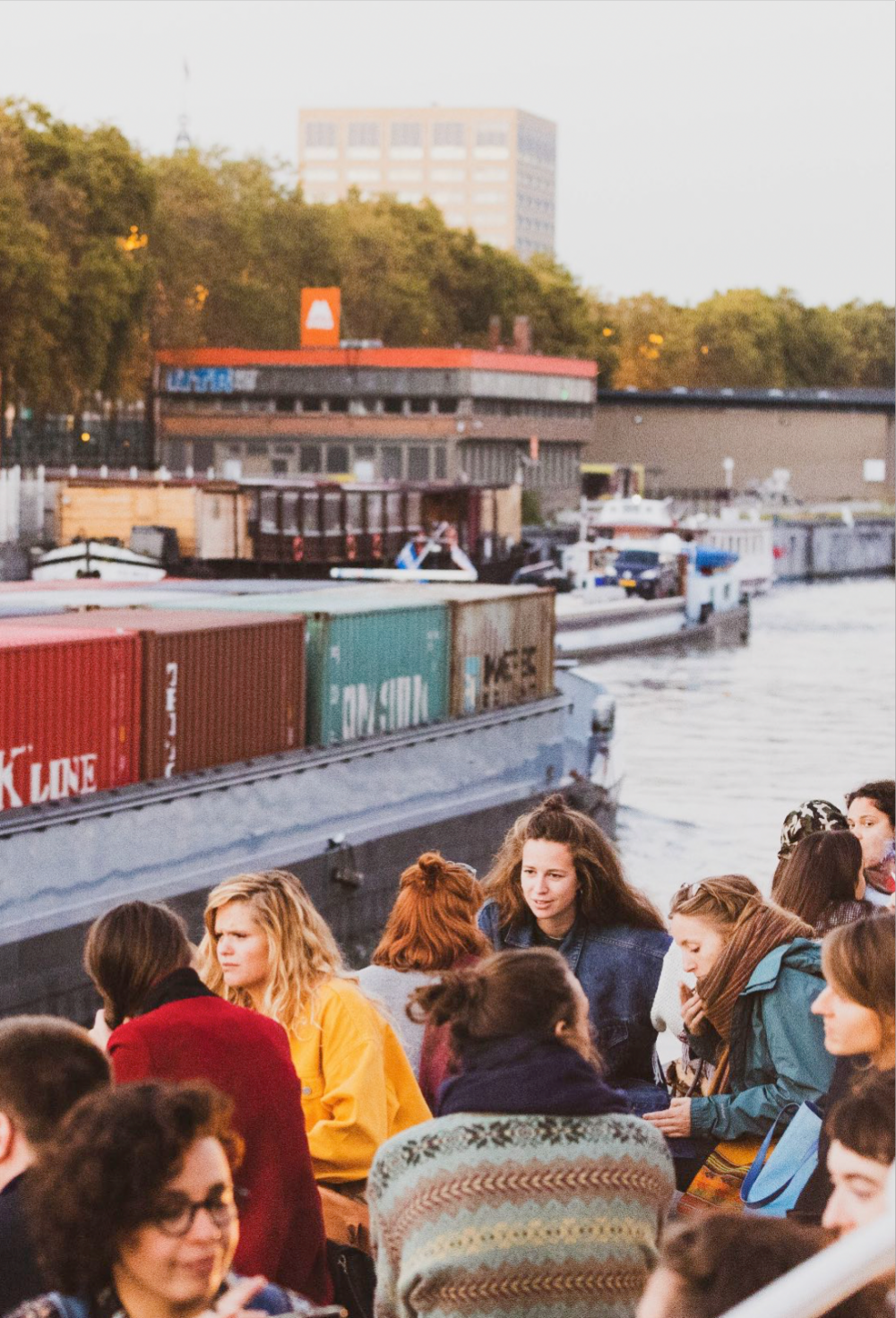 Rouge Markt
The new alternative Christmas market in Brussels Kanal-Centre Pompidou
Over a duration of 4 weeks, this micro Christmas Market will o er the people of Brussels a new and alternative Christmas experience.
Here, the classic chalets will be replaced by shipping containers serving Christmas street food and hot drinks. Alongside this, there will be musical and artistic events celebrating the Christmas spirit.
FOOD DIVERSITY IN AND OUTSIDE THE MUSEUM
For this occasion, a series of food traders will gather together to o er a varied se- lection of Christmas street food.
In addition to the 4 permanent food stalls inside, 2 others will join the family outside the building, creating a larger and more expansive food experience.
PURE INDUSTRIAL ATMOSPHERE
8 renovated shipping containers will be set up around a large heated area with tables and chairs, covered by 2 large organic tents.
LARGE EVENT CALENDAR 
Every week, several events will be orga- nized to draw in large crowdsm, where visitors will not only be o ered a true culinary experience but also a cultural and festive atmosphere.
Ara-Kiwi • Chineurs de Belgique Fancy Footwork • Hangar • Jalousy Kiosk Radio • Mate Family • On Afternoon • Psst Mademoiselle Under My Garage • ...
YOUNG AND AMBITIOUS TEAM
Rouge Markt is a joint project. It is led, on one side, by the Kanal Street Food Market, who run Brussels' first street-food market inside the Kanal – Centre Pompidou. On the other, by the Mate Family, a young collective that has already organized many successful events in the area.
Their goal is to draw the street food experience outside and build a strong link between the docks and the cultural space Kanal - Centre Pompidou.
PROGRAM DECEMBER 06TH TO 30TH
Thursday : 5 p.m. - 11 p.m.
Friday : 5 p.m. - 11 p.m.
Saterday : 12 p.m. - 12 a.m.
Sunday : 2 p.m. - 8 p.m.
OUTSIDE
Raclette by Bar à Klette
Seafood
Croquettes by Guingette en Ville
Belgian Waffles
Inside
Pistola – Burgers
Food - Veggie
Poke Ceviche - Exotic bowls
La Crèche - Italian wines