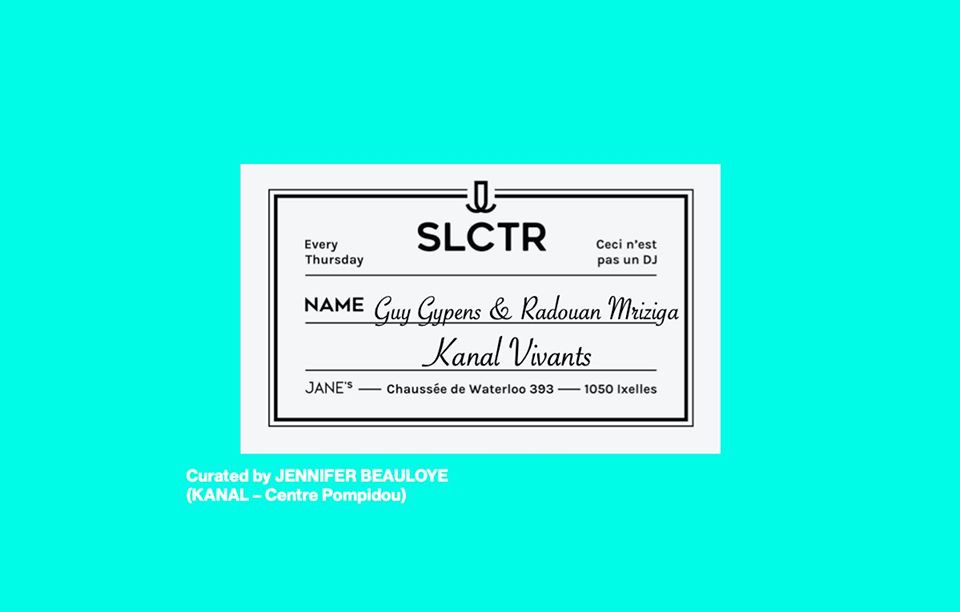 SLCTR @Jane's
Every first Thursday of the month Jennifer Beauloye from KANAL - Centre Pompidou will curate the SLCTR event. She will bring an interesting selection of people that either work, exhibit or curate at KANAL - Centre Pompidou.
A BRIGHT PERSONALITY - WITH AN EXTENSIVE MUSICAL BACKGROUND - HANDPICKING FAVORITES - FROM THEIR MUSIC COLLECTION - FOR YOUR EARS ONLY
Where? Jane's Chaussée de Waterloo 393, 1050 Brussels
03.10.19 - Jennifer Beauloye & Bernard Blistène (director of the Centre Pompidou in Paris)
07.11.19 - Yves Goldstein, Chief of Mission & Marie de Ganay, E-communication Officer 
05.12.19 - Guy Gypens, Head of Performing Arts & Radouan Mriziga, choreographer
09.01.20 - Arnaud Bozzini & Rachel Van Nevel (ADAM Brussels Design Museum)
06.02.20 - Sophie Lauwers (BOZAR) & Philippe van den Bossche
02.04.20 - Dieter Vanthournout & Mey Reinke (CIVA).