Faire feu
Jocelyn Cottencin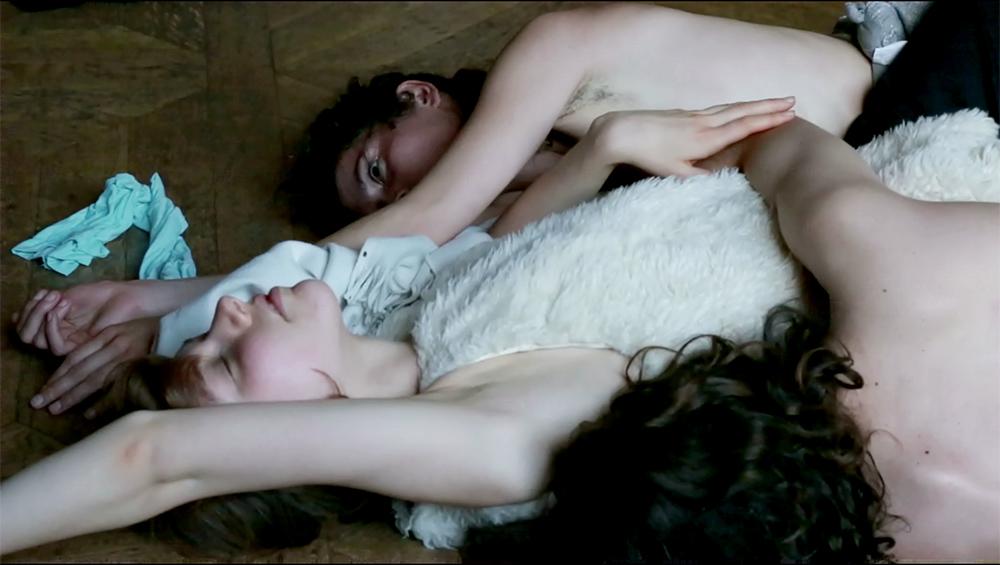 In 2016 the artist Jocelyn Cottencin conceived a performance project for 12 dancers. The project was first performed at the Centre Pompidou in April 2016. Working at the crossroads of installation art, architecture, graphic design, video art and dance, Jocelyn Cottencin logically proposes with 'Monumental' a project that subtly moves borders.
In the beginning, Monumental was a film; at the end, it was also a proposal for the stage. In the beginning, monuments, statues, memorials that accentuate the public space; at the end, the setting in motion of these stone or concrete structures by 12 performers/choreographers whom Jocelyn Cottencin met over the course of his collaborations. The objective of 'Monumental' is not to construct live sculptures, but on the contrary to set in motion the fixed images, to blur the stationary shapes of statuary so that a narrative can emerge, the floating outline of a storyline.
Ten months later, after a conference by Jocelyn Cottencin at the School of Fine Arts in Paris in February 2017, an idea emerged to pass on this piece to a group of 16 students from the class of choreographer and teacher Emmanuelle Huynh.
From March to June 2017, Jocelyn Cottencin passed on the piece while filming the work stages. Depending on where the performance takes place, the score of Monumental, which consists of 15 monuments, provides that a monument will be removed and that performers will work instead on a contextual element of the environment. Jocelyn Cottencin proposed this work method to the group of the School of Fine Arts in Paris, thinking that it would be easy to agree on a 'monument' on which to work. When he put forward this request to them – to jointly choose a monument or to reflect on what would constitute a monument for them – he did not expect that the work unity established during the reprise of Monumental would crack as a result of the impossibility of finding a common question or a common object. This is the context in which the Faire feu project came into being.
Faire feu has become the 16th monument of the score. Faire feu is a fiction, a documentary, a performance, an incomplete tale, around 16 young art students, about engagement, the community, images, art in contemporary society, desire and doubt. In the society in which we live, committing oneself to art may seem laughable given the social, economic, environmental and political issues we face.And yet at the same time it seems that it is probably indispensable.
Fifty years after Mai '68, this film is also a group painting that in no way represents an epoch, far from it. They appear as a possible resistance to the models proposed and even imposed by contemporary society. The film consists of different motifs: the studio work around Monumental, naps, singular claims, lists of words of what matters, collective dances and memories. The technical set-up has been limited as much as possible in order to retain a certain fluidity, an ability to adapt to situations. 'I would like this film to be both urgent and slow, furious and calm, doubtful and determined.'