MARS - Brussels Days 21
YOUYOU GROUP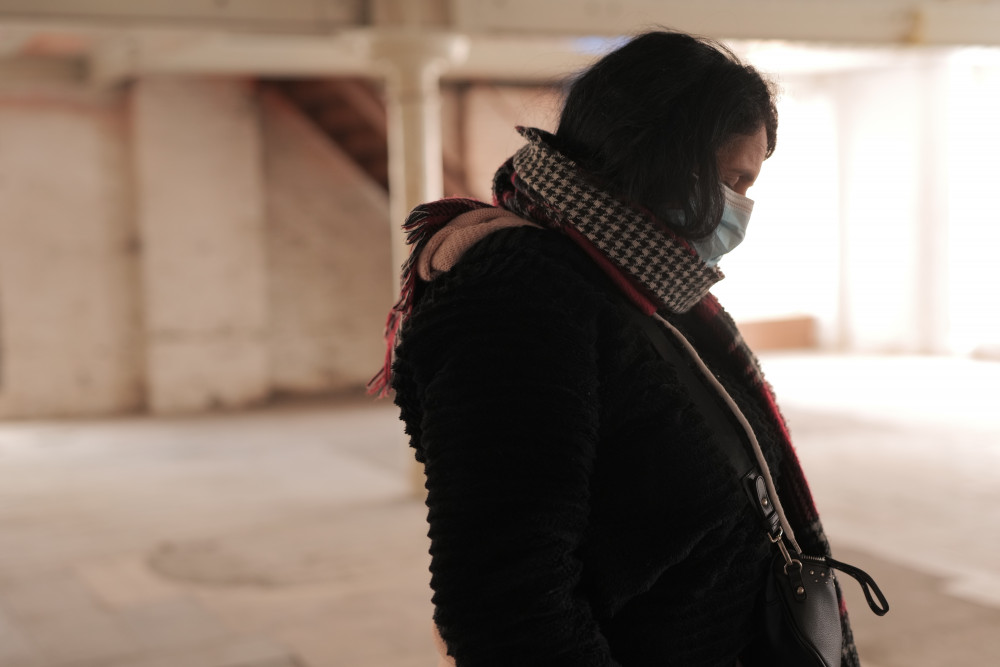 On April 24th, 2021, 18 performers of the YouYou group performed MARS in Brussels, inside KANAL-Centre Pompidou's building while the audience were outside in the street. The performance was broadcast live into the street by loudspeakers on the upper floor of the building. Centre-Pompidou welcomes the group now for an adapted version that takes place in the museum and on the adjacent square on September 23rd, 2021, during the Brussels Days.
MARS defies the border between interior and exterior spaces with the power of the human voice. A large group of performers, separated but visible behind the windows of the museum, broadcast a composition based on the trademark of the group, trills and ululations, live to the square. At times barely audible, then very loud, the performers spiral with movement and sound in a growing force field that aims an 'entente' with the hustle and bustle of public space. A place to exist and be heard.
MARS is a piece by and with the YouYou group and is the result of years of working together as a group in the margins of institutions on the tangents of art, voice practice and community. MARS was created during lockdown in April 2021 and premièred at KANAL-Centre Pompidou with 18 performers present. The realization was possible thanks to the dedication of a core-team: Luiza Amghizar Fleur Khani, Sarah Leo, Anissa Rouas, Myriam Van Imschoot.
At the Centre Pompidou, the piece will be performed on September 23rd, with: Alice Carson, Habiba Bouhajra, Hoda Siahtiri, Nadia Khammal, Souad Khelifa, Zülbiye Yillmaz, Anissa Rouas, Luiza Amghizar, Alix Opolen Bosompra, Justine Maxelon, Fleur Khani, Sarah Léo, Myriam Van Imschoot, Caroline Daish, Marios Bellas, Ann Lefever, Amel Hamza.
Repetitors for Mars in Paris: Myriam Van Imschoot, Fleur Khani.
Sound engineer: Christophe Albertijn.
Tour manager: Tiziana Penna.
Production: Kunstenwerkplaats and LiLiLi assocation.
Co-production: Kanal - Centre Pompidou.
Production déleguée: Marie Debaecker.
Thank you to Lotte Knaepen, Decoratelier, Federico Protto, GC De Kriekelaar, GC Elzenhof, and The Flemish Community Commission.
Thursday 23.09.21
15:00 – 15:15: Mars #1 – Place Georges Pompidou.
17:00 – 17:15: Mars #2 – Place Georges Pompidou.