SCAFFOLDS
Symposium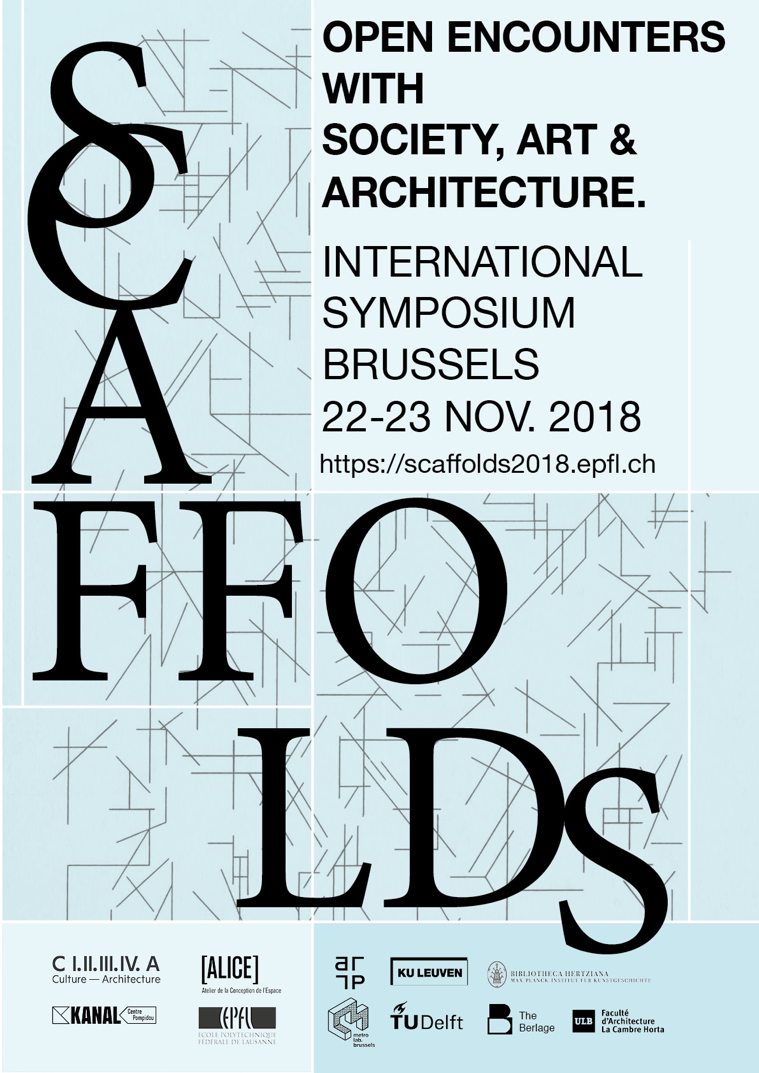 Scaffolds and 'Being with Pedagogy' are two events organized in synergy, providing the chance to link an academic event with a day of lectures and discussion open to the broader public.
The symposium aims at creating a place for sharing and discussion on research in architecture and urbanism, artistic practice and studio pedagogy.
It does so by reflecting upon epistemological and cognitive strategies and tools used in understanding and shaping our space, from the immediate human body and its extensions to the territory.
As such, the symposium proposes to explore theoretical, practical and ethical connections that link our ways-of-knowing with the ways-of-doing to be desired for a common future.
The overall theme "Scaffolds – Open Encounters" seeks to enable constructive dialogue between disciplines, educators, students, practitioners, researchers, educational bodies, local communities and curating institutions. The symposium is organized by ALICE lab, an architectural design and research unit at the École Polytechnique Fédérale de Lausanne, with the collaboration of Metrolab Brussels (ULB-UCL), the Research Laboratory for Architecture Theory and the Philosophy of Technics at the Technische Universität Wien, the Faculty of Architecture and Built Environment of the Technische Universiteit Delft; and The Faculty of Architecture of KU Leuven.
Taking place in the privileged space of the former Yser Citroën garage and generously hosted by CIVA / KANAL – Centre Pompidou, the symposium aspires to foster future collaboration between different stakeholders and participants.
We encourage the participation of researchers, educators and practitioners from architecture and urbanism, the humanities, artistic research as well as philosophy, psychology and social sciences.
The symposium is open to the participation and attendance of people from any field and academic discipline who might see their ideas overlap the proposed themes.
Additionally, we encourage the participation of artists and researchers working on art-based research.
The symposium will combine keynote lectures, presentation and discussion of individual researches in three open tracks (open to contribution in the form of article presentations), three curated panels, transversal workshops on emerging questions of interest together with some selected artistic interventions.