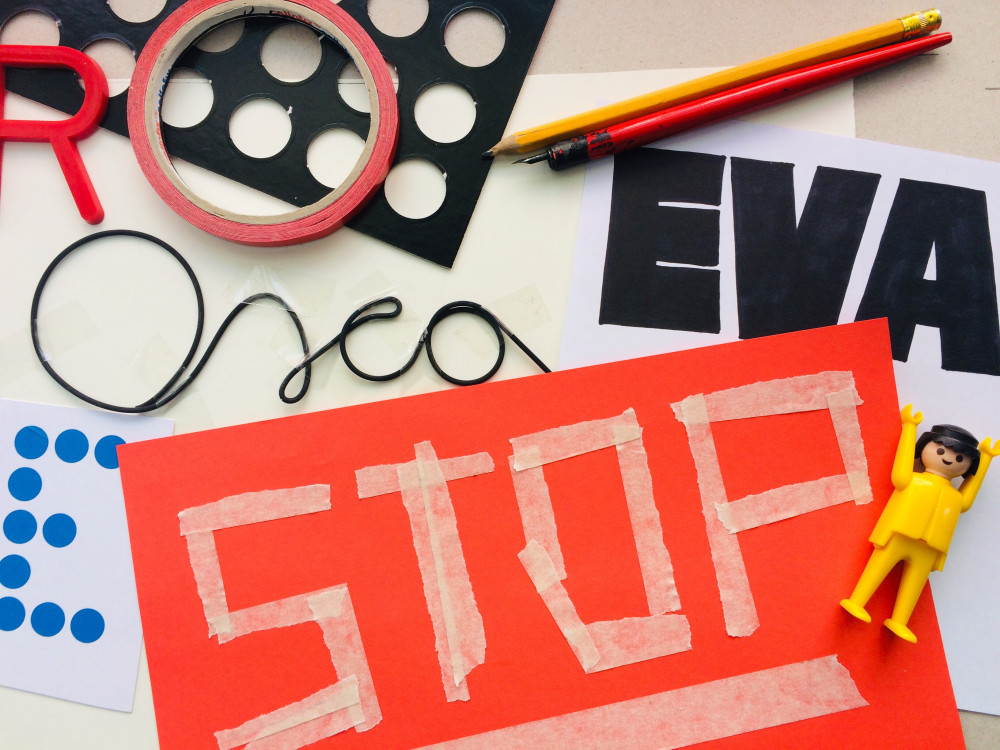 DIY Emotypo
Kids Workshop
#MuseumFromHome
A, B, C, D ... the letters of the alphabet are always the same, but their shape can change and "say" different things. By modifying their appearance, you can communicate EMOTIONS.
You are angry, you are appeased, you feel fragile, ...? Write a word (or just your name) to reflect your mood.
To "write" you can use:
• toothpicks or twigs and ink;
• strings, laces;
• torn paper, scotch tape;
• glasses, pots (for circles);
• paper clips, wire ...
Everything except markers and pencils ... ;-)
#DiyKanal is a series of creative exercises imagined by Brussels based illustrator Teresa Sdralevich to enlighten children's quarantine.