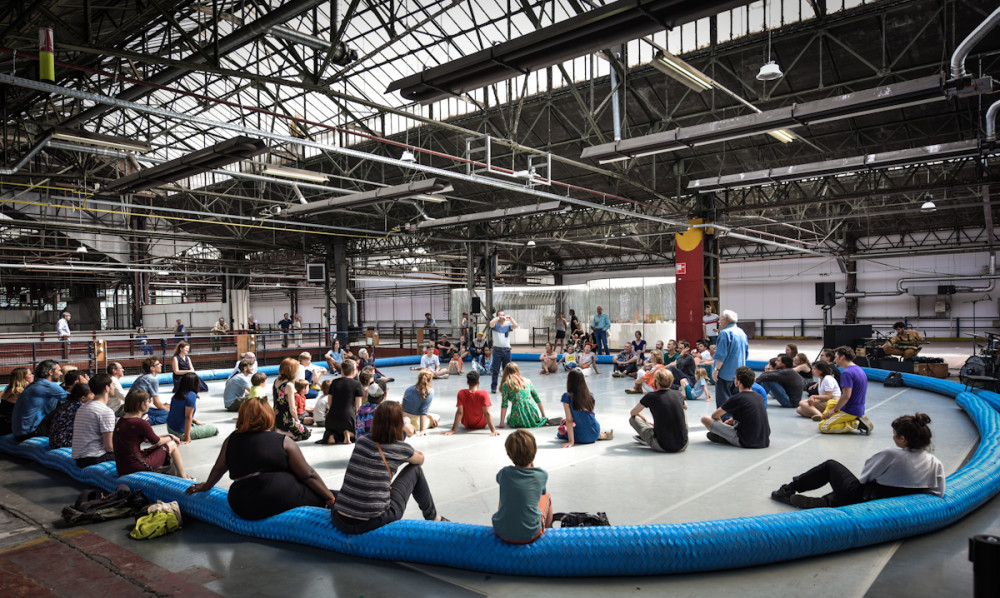 Workroom at KANAL
Spaces for performers
KANAL - Center Pompidou makes its large raw spaces available free of charge to performing artists (theater companies, dance, music, etc.) who are unable to fulfill the deconfinement conditions.
From the month of June and until the end of September, the KANAL spaces can thus be used for working, rehearsing or performing in public ... If this is still necessary, certain spaces can also be made available beyond this date.
In practice:
The spaces are made available only on written request to the following address: .
Documents