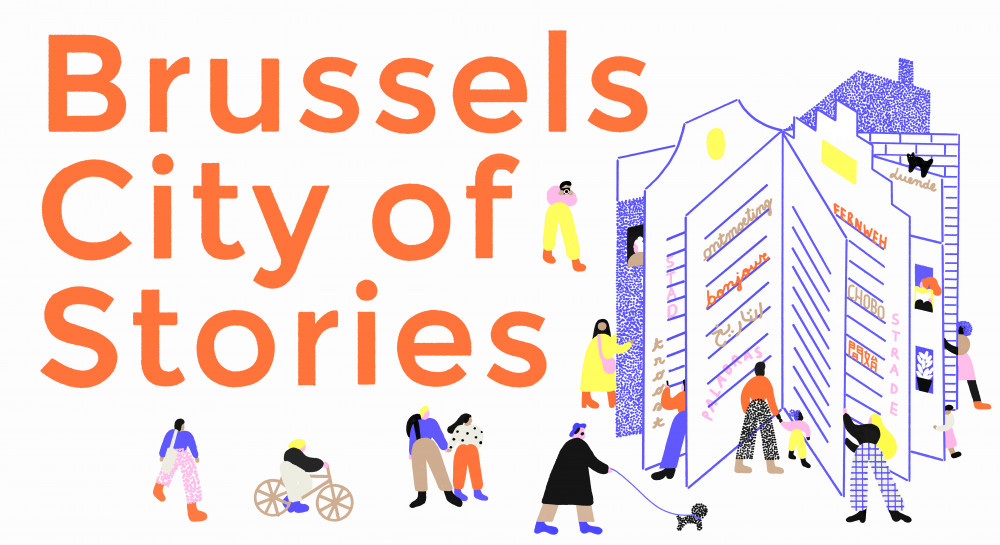 KANAL takes part in 'Brussels, City of Stories'
24.04.2021 - 25.04.2021
During the closing weekend of the exhibition It Never Ends and as part of Brussels, City of Stories, KANAL will present the projects Beginnings Marathon by Vlatka Horvat and Without Us by Rita Hoofwijk, Beguinage Stories by Ninon Mazeaud & Dream Droom Rêve.
Brussels, a particularly multicultural and multilingual city, is home of many stories, whether beautiful, surprising or even funny. These are the stories that Brussels, City of Stories invites you to share and discover at KANAL-Centre Pompidou on April 25th 2021.
We all have one that is special to us; a story that we think about every day, that we tell over and over again to our friends, a story in which we reinvent ourselves, to scare ourselves or make ourselves feel good.
And you, what's your best story?
Brussels, City of stories is a literary project born from the common will of seven cultural actors (Passa Porta, Muntpunt, BOZAR, the Brussels Book Fair, 140, the City of Words in NO and Picture Festival) to engage together, in a poetic and social way, on the territory of Brussels.