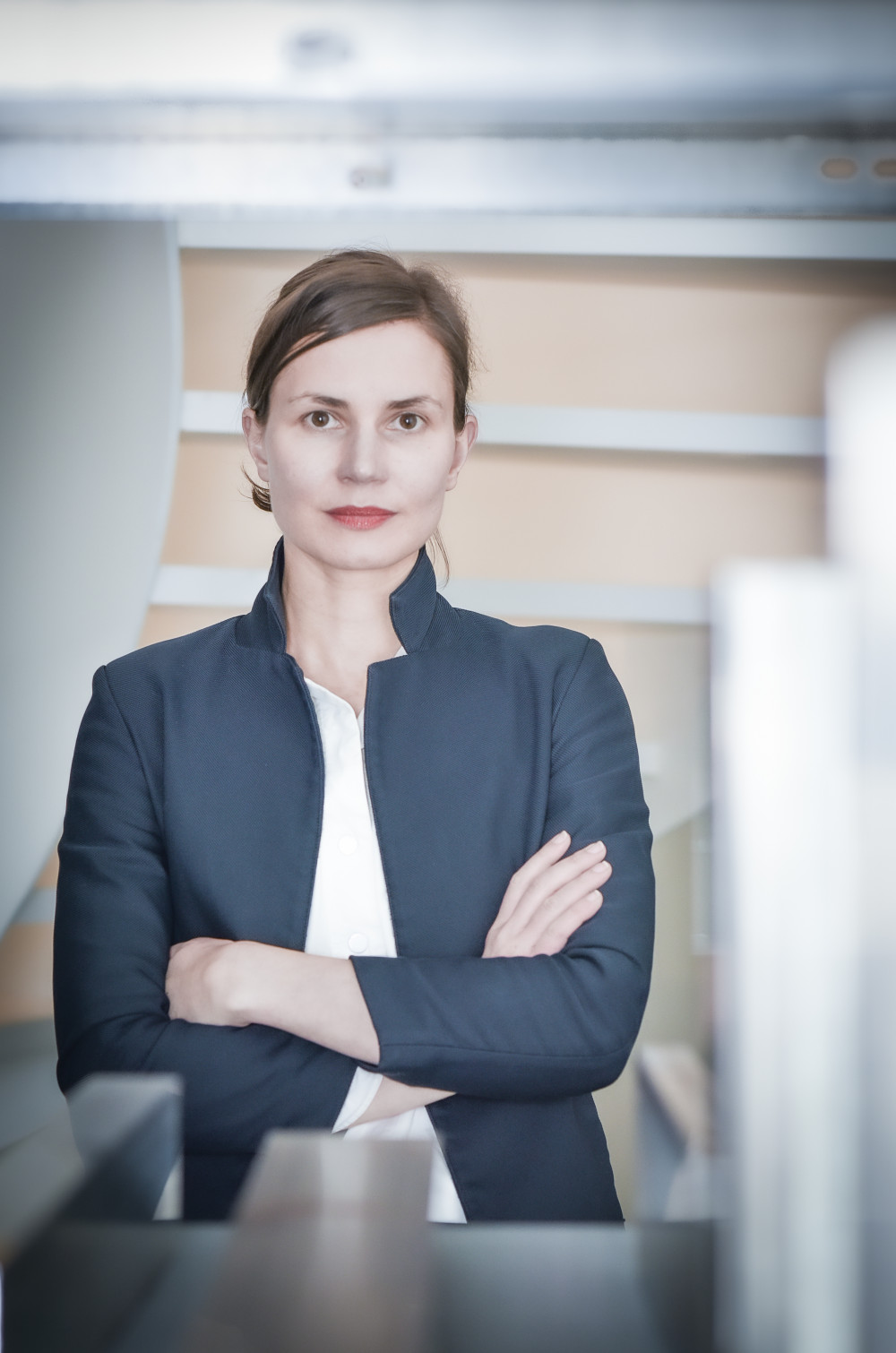 Kasia Redzisz joins KANAL-Centre Pompidou Brussels as first Artistic Director
The KANAL Foundation and the Centre Pompidou welcome Kasia Redzisz as the first Artistic Director of the upcoming KANAL-Centre Pompidou. The new interdisciplinary museum of modern and contemporary art is scheduled to open in Brussels in 2024. Redzisz was appointed at the end of 2021 after being selected by an international jury earlier that year.
Redzisz is coming to KANAL-Centre Pompidou from Tate Liverpool, where she served as Senior Curator since 2015 and was responsible for the museum's programme of exhibitions and collection displays as well as international collaborations. She curated a number of shows, including the critically acclaimed exhibitions of Lucy McKenzie, Theaster Gates, Maria Lassnig and Edward Krasinski. She also led new commissions with artists such as Judy Chicago, Ugo Rondinone and Sol Calero.
Prior to that she worked at Tate Modern (2010–15), where she curated exhibitions including Sigmar Polke, Alighiero Boetti and Mira Schendel. Between 2008 and 2015, she was Founding Director of Open Art Projects, a Warsaw-based non-profit dedicated to innovative art commissions. From 2011 and 2018, together with artist Miroslaw Balka, she ran Otwock, a project exploring the relation between art and locality. Her independent work includes many interdisciplinary projects, most recently the inaugural exhibition of Muzeum Susch in Switzerland (2019) and the 4th edition of the Art Encounters Biennial in Timisoara (2021). Redzisz has edited and contributed to several exhibition catalogues and published her texts in magazines such as Frieze, Mousse and Tate Etc.
Commenting on the appointment, KANAL Foundation CEO Yves Goldstein said: 'Kasia Redzisz brings a cutting-edge artistic vision reflecting her commitment to interdisciplinary programmes and to establishing dialogues between artistic practices stemming from diverse geographies. This vision is supported by her unique experience of working extensively not only in museums but also in experimental formats outside the institutional context. Her widely recognized curatorial and leadership skills will be instrumental in building an institutional model for a new museum that is artistically adventurous and deeply aware of its civic role.'
Laurent Le Bon, President of Centre Pompidou, commented: 'I am excited to see Kasia Redzisz taking the helm of KANAL-Centre Pompidou. She brings the reputation of not only an innovative but also a rigorous curator. Her institutional background and sophisticated understanding of museum collections make her an excellent partner for the dialogue with Centre Pompidou. I am looking forward to our collaboration on the new chapter in the partnership between the KANAL Foundation and Centre Pompidou.'
'I am delighted to be joining KANAL-Centre Pompidou at this pivotal moment of shaping the new institution', Redzisz said. 'Brussels is home to citizens of multiple nations, a growing number of artists from diverse backgrounds and many cultural organizations. They will be fundamental for the future of KANAL, a museum which should be equipped to represent and welcome its communities and to respond to the ever-changing world – at once relevant to global debates but also committed to its locality. The vision that I am developing for KANAL is that of a dynamic, responsive, interdisciplinary museum – a space for paradigm-smashing experimentation, which brings us together to celebrate art and to keep rethinking its crucial role in our lives. Creating a new institution offers a huge potential. I am thrilled to be given the responsibility to envision its future and I am looking forward to working with colleagues at KANAL, artists, cultural workers, communities, researchers, local and international partners on the delivery of this project.'